FUN for old and young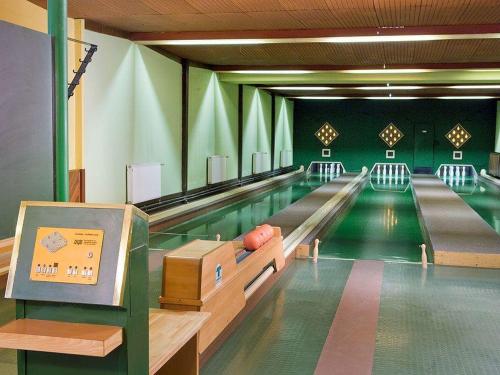 In the Römerstube there are three rows of cones available. For private individuals and associations a special pleasure. For birthday parties, family celebrations or corporate events a successful and entertaining party. Especially in connection with a good dinner / lunch before or soon in our restaurant, an evening / afternoon with a conversation on the bowling alley becomes a special experience.
And as physical activity whets the appetite, you can also take a look at our menu to look for a stimulating
To strengthen cone round. We guarantee that you can also stand on the bowling alley. There are some game variants. From simple to sophisticated. Our waiters appreciate you. It is definitely advisable to reserve the bowling lanes in advance
The units will expire at full and half hours and will be charged according to reserved time. Price: Bowling ? 14, - per mare no matter how many people play.